Thanks mate, you know where I am if you need my services :P
Quick update here, been pottering away on a few things at once and I have some finished items to show for it!
8cm mortar nests.
HMG nests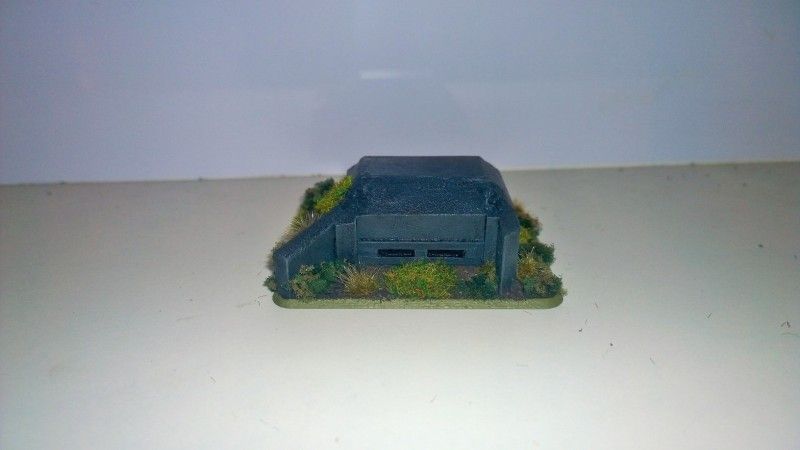 HMG pillbox bunker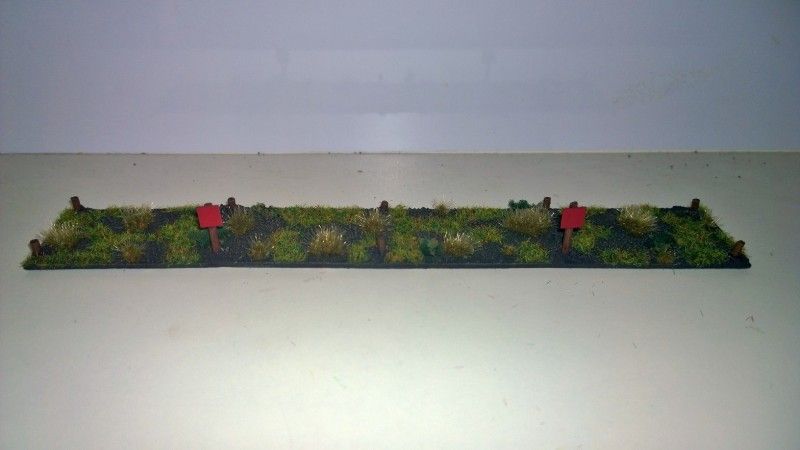 Test minefield (signs are still to be detailed)
As you can see, my fortifications are coming along nicely and next up to the painting table will be a few trench lines as they should be very quick and easy to bash out.
I've also realised that the waffenarbe on the infantry platoon I completed last week was totally inappropriate for the actual platoon; I'd given them the bright green piping of Panzergrenadiers, but Panzergrenadier platoons are MG not rifle/MG teams (one LMG per base, not one per squad). As a result I've had to change the shoulder boards and I took the opportunity to not bother with waffenarbe, going for rank boards without coloured piping. By doing this I can multi-purpose my support elements like mortars and anti-tank guns and use such platoons as both grenadier and panzergrenadier units, meaning I don't need duplicate units that only vary by what coloured stripes are on their shoulders.
Thanks for stopping by.